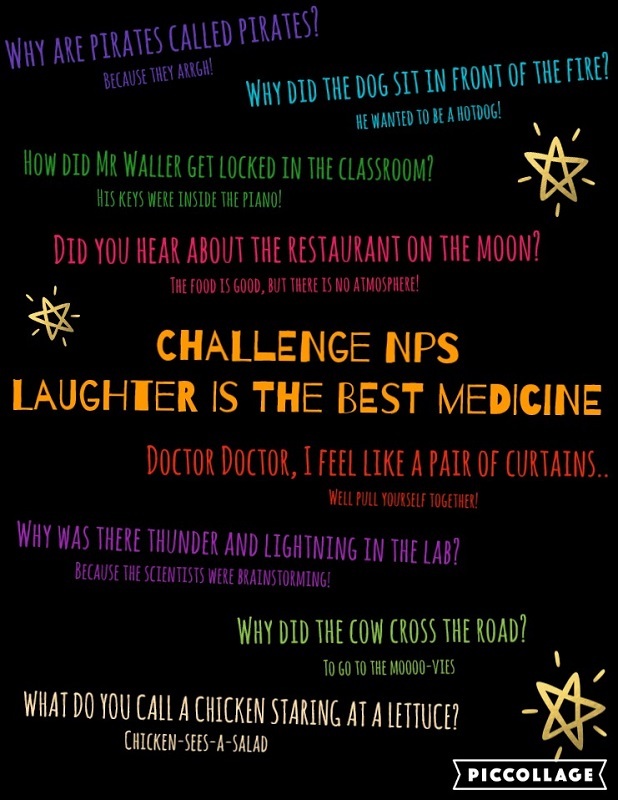 Posted on
This week we had a rib-tickling, fun challenge that everyone in the family could take part in!
Laughter is the best medicine
The mission was to make someone laugh by telling them a joke!
We had some fantastic contributions and may just have enough to make our very own NPS Joke Book!
Well done everyone!