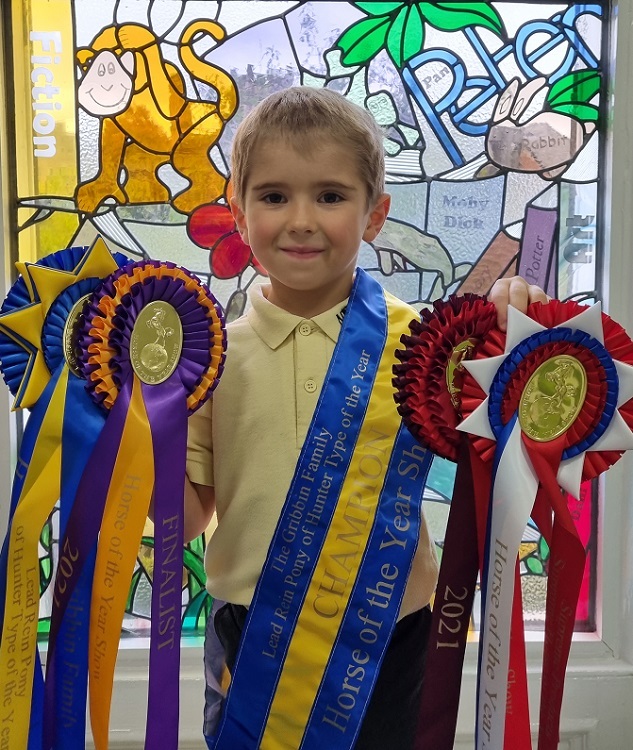 Posted on
At NPS we like to celebrate achievements in school and outside of school and last weekend the spotlight was on Grayson in Year 2.
Grayson and his pony, Rocky spent this show season practising and competing in the hope of qualifying for The Horse Of The Year Show. It wasn't success over night and it took perseverance and hard work.
Grayson competed in the Lead Rein Hunter Type Pony class which he won and was also made champion. As a result he was invited to ride in the evening performance in front of thousands of people at the NEC Birmingham.
Hopefully this is just the start for Grayson and Rocky and we will make sure we keep you updated of his future successes.
For now it is the end of the show season and Rocky is having a well-earned break at Grayson's Nana and Grandads house!
Well done Grayson!!