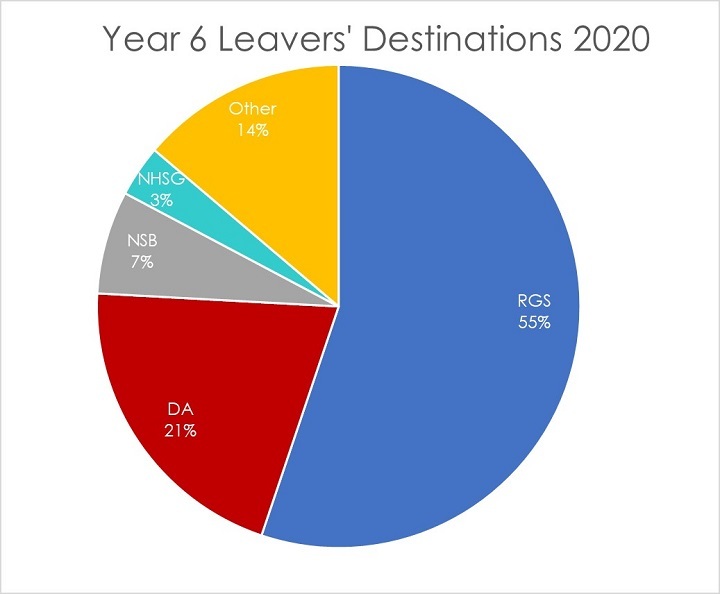 Posted on
We are delighted to be able to share with you the recent success of our talented Year 6 pupils in receiving an abundance of offers from our local senior schools. Here are some of the highlights:
¶ 62 independent secondary school places were offered to our cohort of 29 children
¶ 9 scholarships were awarded on academic merit up to the value of a 50% reduction in fees
¶ A record high of 86% success rate on entry to RGS
¶ An amazing 25 places offered at Dame Allan's including 4 scholarships of up to 40%
¶ Our girls did exceptionally well at NHSG, with 100% success rate!
Well done Year 6!